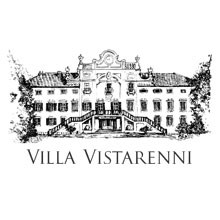 About Villa Vistarenni
Villa Vistarenni was built 580 meters above sea level on the Chianti hills during the middle ages, in an area already inhabited since 1000 A. D. During the 18th century, it became a stately home with farm to produce wine and oil. The Villa has witnessed through the years not only the history of Tuscany, but also relevant pieces of the Italian history, since it was during the same 18th century that the property was bought by Princes Strozzi's family, to be passed after to the Baron and Senator of the Kingdom of Italy Giorgio Sonnino, brother of the popular Sidney Sonnino, first minister of the Kingdom at the beginning of the 20th century.
Antonio Tognana's family bought the property in the 70's for the purpose of having a place for holidays and enjoy the peace of this unspoiled corner of Tuscany. During this time it continued to function as a villa-farm to produce Chianti Classico, oil and other red wines of outstanding quality that reflect the identity of the region's terroir. Despite the fact that Villa Vistarenni operates today as a resort, the wine tradition of th estate is still alive. Its wines are stored in oak casks and barriques in ancient cellars and highlight the excellent quality that has made them famous in Italy and in the export markets.
Our Selection From Villa Vistarenni: