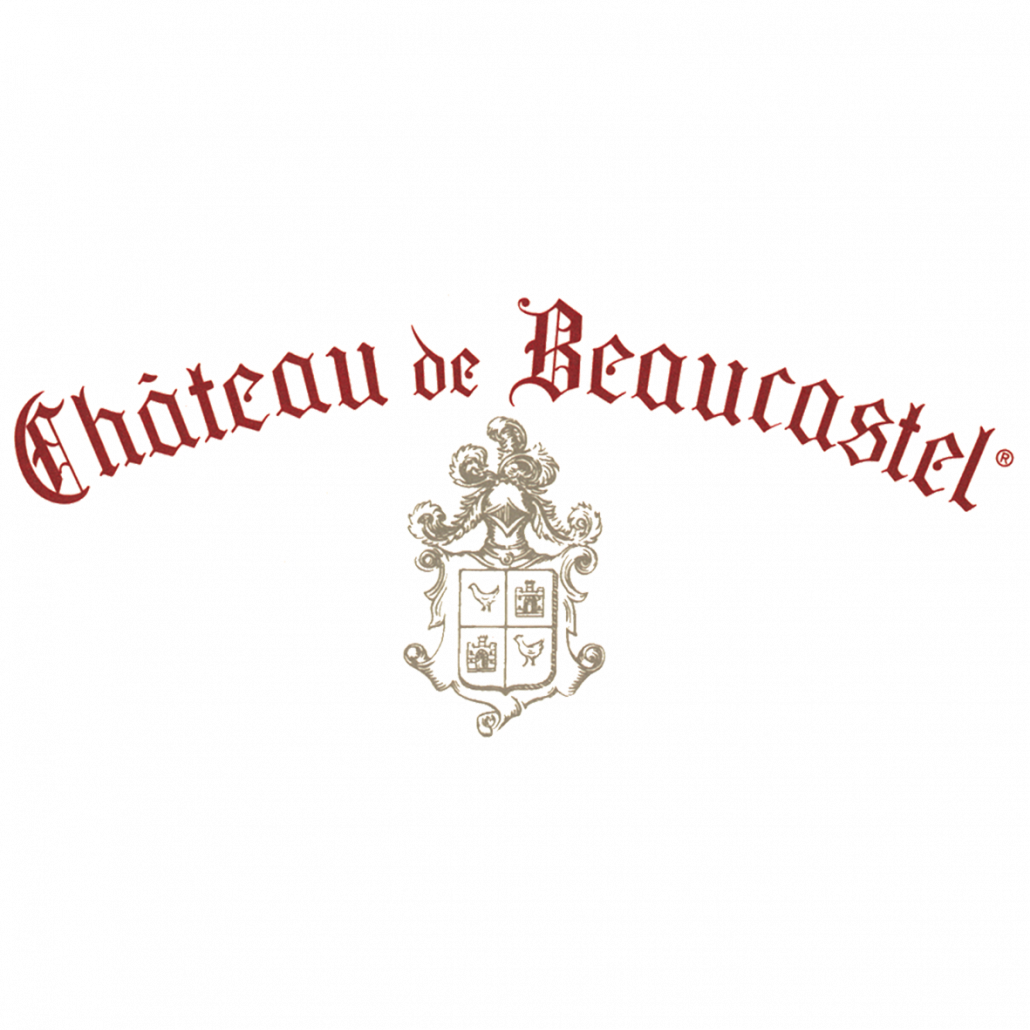 Château de Beaucastel
Château de Beaucastel is a magical place, surrounded by hills planted with vines, hundred-year-old olive trees and truffle oaks. Here nature is blooming, liberated and at ease. Ancient vines with knotted roots are nurtured in the traditional "gobelet" style in the soil typical of the region, laden with large round pebbles (galets). When the Mistral blows – the legendary wind from the Alps – it whistles down the Rhône Valley cooling the vines and revealing aromas of Garrigue. It has the Southern accent of those who live here at one with the Mediterranean climate. It's on these ancestral soils, supporting the thirteen grape varieties of Châteauneuf du Pape, that each new vintage of Beaucastel is born.
Château de Beaucastel is 110 hectares long, with one single plot at the north of the appellation. The terroir is archetypal of the best terroirs in Châteauneuf: rolled pebbles on the surface, sand, clay and limestone deeper down. The vines are old and have been organically grown for 50 years, which has allowed the roots to grow exceptionally deep. Beaucastel grows all thirteen grape varieties authorised by the appellation.
Château de Beaucastel has long been considered one of the great wines of France. It is unanimously renowned for its balance, elegance and ageing potential. Beaucastel has an extraordinary terroir at the Northern end of the appellation with heavy exposure to the Mistral. All thirteen varieties of the appellation have been organically grown here since the sixties.
Wines From Château de Beaucastel :